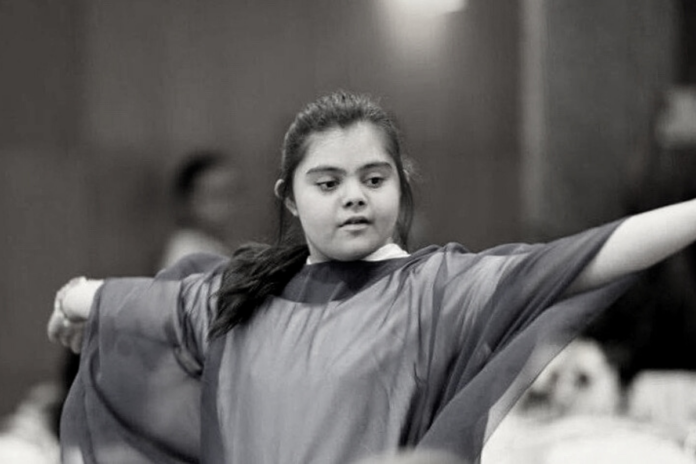 "Fashions fade, style is eternal." By 
Yves Saint Laurent .
Every individual has a style unique to them. They stage themselves by putting their best foot forward. Fashion trends only enhance this style and complete the package. 
A look at her radiant face and one can't help but take a second look and smile, only to be rewarded with an electrifying smile back from her. Anoushka has that kind of charm, a magnetic personality to draw people towards her naturally. This confidence in her , because of being socially accepted has played an important role in her showcasing the same on any platform provided to her. Walking on the ramp comes organically to her .
A gradual transition and her foray into the field of fashion shows began at a very early age. She was merely 5 years old when she first walked the ramp for famous Indian Designer Hemant Trivedi at NCPA Mumbai in 2008. Showstopper of the show was the well known Indian Telly Actor Mona Singh ( of Jassi Jaisi koi Nahi fame) and guest of honour was Juhi Chawla , one of the most popular Indian film star. Hemant was associated with SPJ Sadhana School for special needs and he showcased his range of towels and bathrobes at the event. It was a huge success and received intense media coverage. She was overwhelmed with the lighting and sound effects and was hesitant to come on stage initially, but once she overcame the fear, she completely rocked it.
Her recent stints have been with F.A.M.E. , and event organi
zing company that has passionately taken up the cause to bring the innate qualities of the young adults with special needs to the fore front. It provides a platform to our very talented children to show to the world that they are capable of much more than we think of.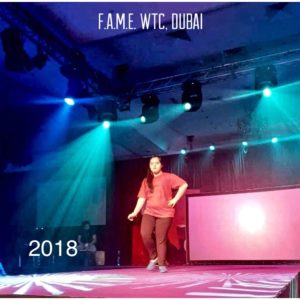 Anoushka walked the ramp for their event F.A.M.E. 2017 and also the following year F.A.M.E. 2018 at World Trade Centre Dubai . Both the events took Dubai by storm and our super stars were the talk of the town. They proved to the world that they 
can do the unthinkable 
and unimaginable . Their dreams took shape right there before us, at the ramp.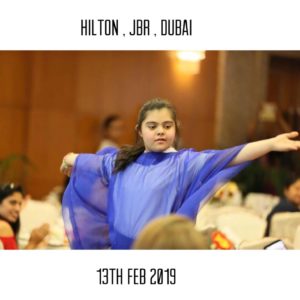 Anoushka has been a student at The Al Noor centre,Dubai  for the past 5 years and they have been instrumental in providing her opportunities for active participation on public platform not only within the school but at events organized on other premises. She was part of the fashion show at Hilton , JBR, Dubai on Feb 13 ,2019 where The Biori showcased their unique jewelry for women along with kaftans . Here too she along with other children from her Center managed to captivate the audience with their charm and confidence. She walked the ramp solo and later with a famous model. She did it with equal ease and style.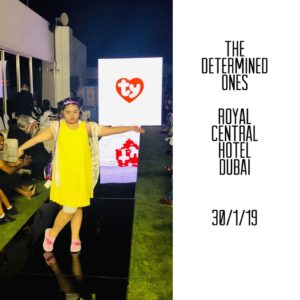 As part of the Fashion Week organised by Catwalk International, she also got a chance to walk for their special round at the The Determined Show on 30th April at The Royal Central Hotel, The Palm , Dubai. She was exhibiting the accessories for kids by "ty". The organisers were amazed with her confidence. Like they say "Rome was not built in a day", so too here, all the events she participated in have built up that confidence in her. The show left us asking for more. The kids were rewarded with fashion products from Kiko , Milano who were also their makeup artistes for the event. Big names were associated with the event like American University, Al Noor Centre, Fashion brands like Choupette , Pieter Petros and Baravia Fashions. It was an evening to remember .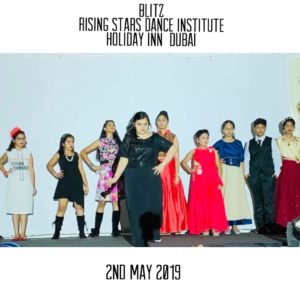 Anoushka was lucky to be a part of the event organized by Rising Stars Dance Institute ,Blitz of Festivities at Holiday Inn , Dubai on 2nd May 2019. She was given an opportunity to prove her mettle yet again. She is a natural, but with guidance and a little finesse by the ace choreographer Sir Annes John she rocked the stage and owned it. She has no inhibitions and that works in her favour. Once the cameras are on, there is a complete transformation in her. Signs of a great artist ? Eh?
These opportunities seem to be opening doors to a world of glamour for her. She is meant to be under arc lights and she thoroughly enjoys the spotlight on herself.In Shakespeare's play "As you like it" there is a famous quote
"All the world's a stage,
And all the men and women merely players;
They have their exits and their entrances,
And one man in his time plays many parts"
Maybe this is her part in the whole act… we never know.