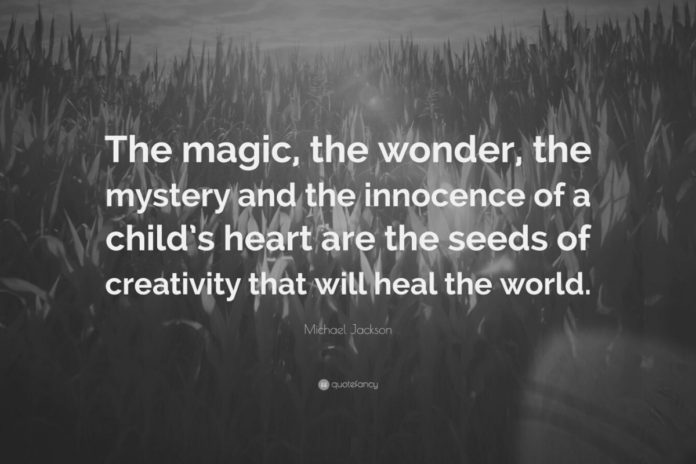 "The magic, the wonder , the mystery and the innocence of a child's heart are the seeds of creativity that will heal the world.
It must have been somewhere in the year 1977/78 when we lived in Jaipur. Though I was a little girl then, the memories are deeply etched. We lived in Jawahar Nagar. Our next door neighbors were Nijhawans. Both uncle and aunty were doctors and away most of the day.  Their 2 children, older one named Nanhi and their 3 year old son Chunmun spent a lot of time with us. We shared the boundary wall of our standalone residences and they often hopped over as ours was a second home to them. Fondness was mutual.
Chunmun, a lovable child spent a lot of time playing with me. Guava tree in our garden within our premise,  leaned into their courtyard with most of the fruit laden branches bent towards their home. The ground below the plant was always piled up with leaves that the guava tree shed. Chunmun often plucked guavas and relished them. One day he tells my mom, "Ol Ol aunty, (since he could not pronounce Agarwal) whatever is in your side of the house is yours and whatever is in our side of the house is ours." We did not initially understand what he meant and then it struck us! The fruits were all towards his house and the leaves fell on our side of the boundary. We were surprised but amused at the same time. All of us burst out laughing. His innocence was so endearing but we realized how sharp he was.  An incident I can never forget.
He must be out there , a much married man, and wonder if his children's antics reminds him of his childhood? Would he be ever recalling these incidents like I do?