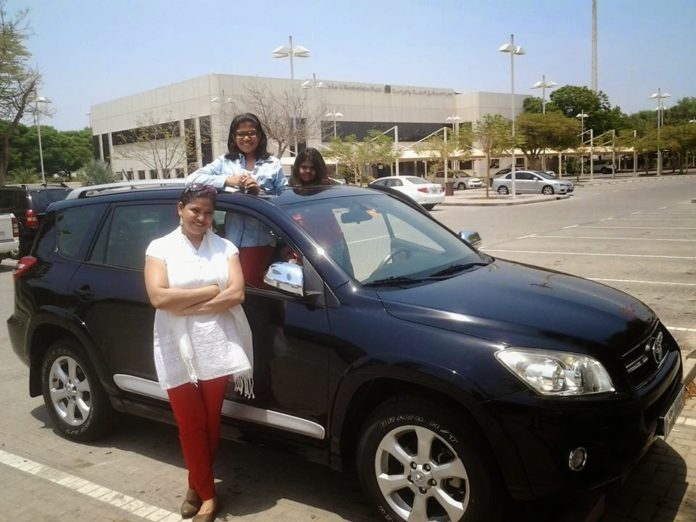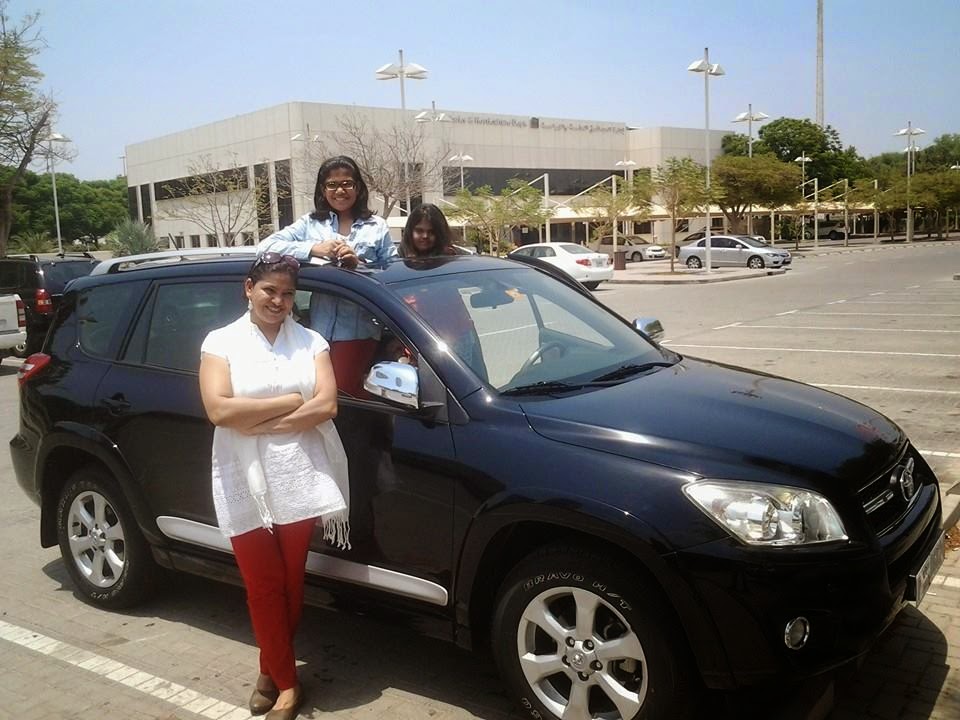 Once the licence was in hand, eagerness to start driving was very high….so time to decide on the car…a big decision as the options this place offers you can drive you nuts. Then budget plays an important role apart from feasibility. We decided on an eight seater as Dubai being a tourist destination and more of a shopper's paradise, we were bound to have guests over. So we went to Automall, Al Futtaim highly recommended by friends living in Dubai for reconditioned car as a first new car didn't make sense. We shortlisted Prado and then a Pathfinder. But on second thoughts we found them two big to maneuver and for everyday use it didn't make sense. Moreover in Dubai we have options to Rent-a-car at very easy to affordable rental, so if you have guests over its the best to hire one.
So finally we shortlisted RAV4 and are proud owners today and I'm loving every moment behind the wheels. But before this, I would like to share my first experience on Dubai roads. After we completed all the formalities, it was time to get our new family member home…the car! We Indians believe a lot in auspicious occasions, so we decided on 6th August, Wednesday to get the baby home.But the crux of the situation was that only I had got my licence and my husband still awaited his. We had an option of getting the car delivered home but we decided against it. I gathered all my courage and decided to drive it home.
We were not very familiar with the roads, traffic conditions and the various gadgets in the car but wanted to let go of my fears. The moment I sat behind the wheels and started the ignition, I knew I could do it. All the practice of Belhasa driving school would come to test today. From the moment we left the automall till we reached home I thoroughly enjoyed every moment of the drive…I was on a different high! It was an achievement of sorts. My husband was quite supportive and and acted as a perfect navigator as he is more familiar with the roads here. He did lose his cool a couple of times specially during lane changes…but I feel the first drive without an instructor wasn't all that bad after all….I was on cloud seven…and since that day when I first let go of my fears…I haven't looked back…. I love being on the roads and every time we step out of home I insist its me who will be behind the wheels….to gain all the confidence in the world and moreover to get familiar with roads….if we decide there's nothing we can't do….