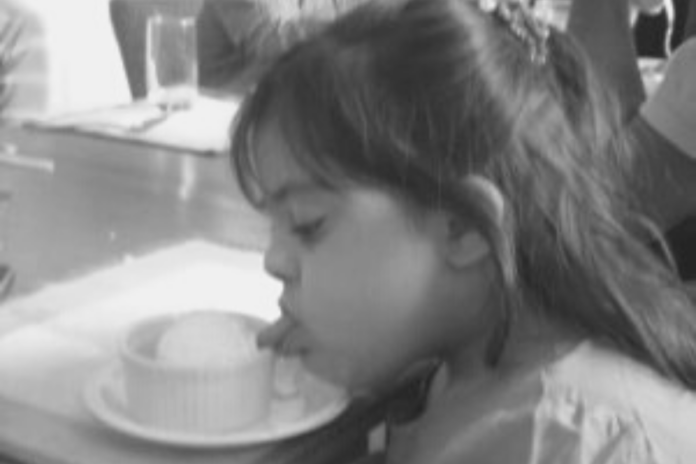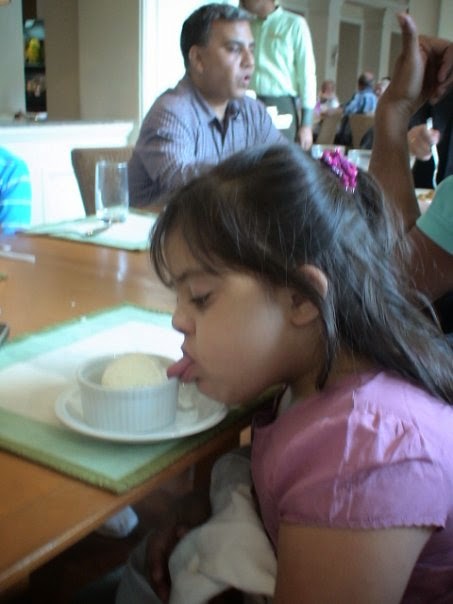 Food…now who doesn't love that.. We all do so why this hullaboo over Kittu loving it…Kittu doesn't just love it she is obsessed with the word "FOOD" …anything, anytime will do.She may make a compromise over any other things than her food. That has been used as an incentive on many occasions,  as a reward, as a motivator and to punish her too. Kittu just loves about everything (vegetarian food only). She loves the pastas, pizzas, ice creams,  chocolates….like any normal child, so why do I panic??? Well the main reason is her condition. She os diagnosed with Down Syndromes and they have a tendency to put on weight just by looking at it. We have had to toil hard to discipline her eating habits….
When the doctors warned us that she may not do be able to achieve her basic milestones,  eating on her own was one of them. So we were apprehensive but decided to take each day as it comes. Way back in 2004 when she was an year old or more…Our help Mimi would ensure Kittu sat with her on the dining table while she ate . She would encourage Kittu to eat on her own. Initially she messed up but that did not deter Mini.  She would clean it up and repeat the same every meal time. Thanks to her Kittu gradually got used to eating on her own….and with God's grace…today she is totally independent. She uses a spoon, fork and knife with equal ease and confidently. The way she eats her food is amazing, total concentration and leave her plate very clean .  Many people who notice quote her as an example….I feel happy and content…"never say never"…right? If we set out our heart to achieve something, we can.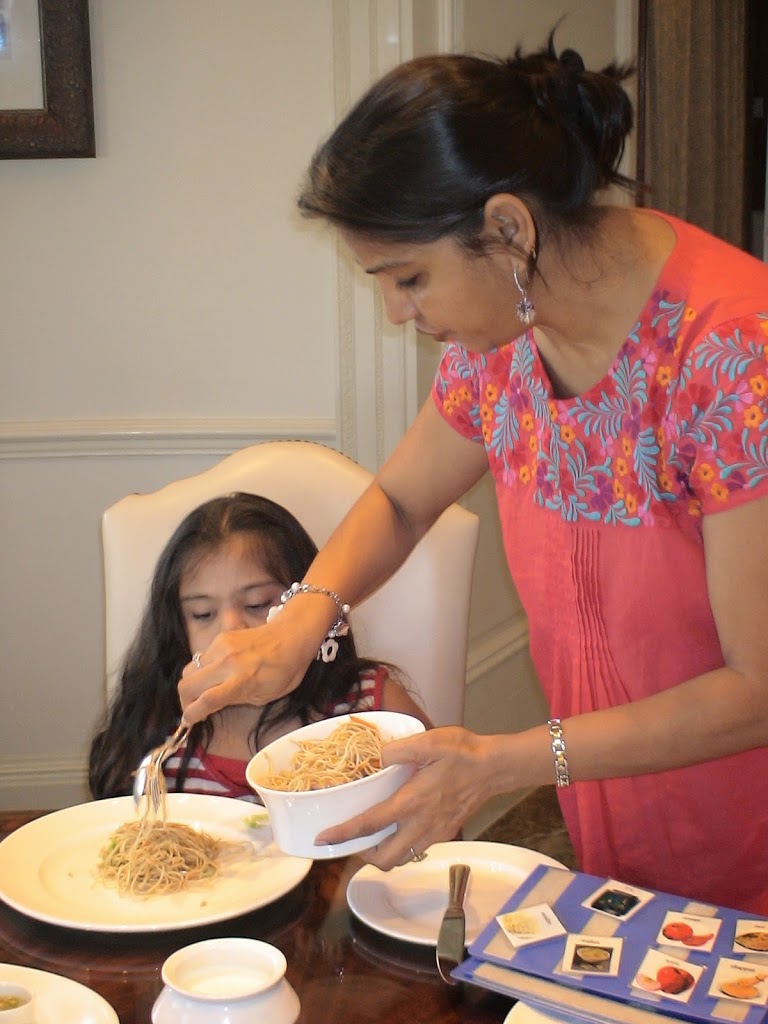 Now comes the food habits…We are vegetarians so Kittu isn't supposed to eat non veg. She is unable to differentiate. .so we have to be a bit cautious. We have to monitor her food portions as well, she is fine if we are on our own but smart enough to throw tantrums for extra food portion when we have company…difficult to say a "NO" then.She is also very particular about her meal timings. ..guess there is a siren in the tummy which beeps at the right time….thankfully she isn't used to in between meal snacks . She has learnt to eat in measured portions thanks to my domestic help Anjana in Mumbai. Over a period of 7 years that she took care of Kittu…she disciplined her well and today my life is easier. Kittu eats her meals at specific times and without much fuss. The stories I hear from some other mom's makes me grateful to God….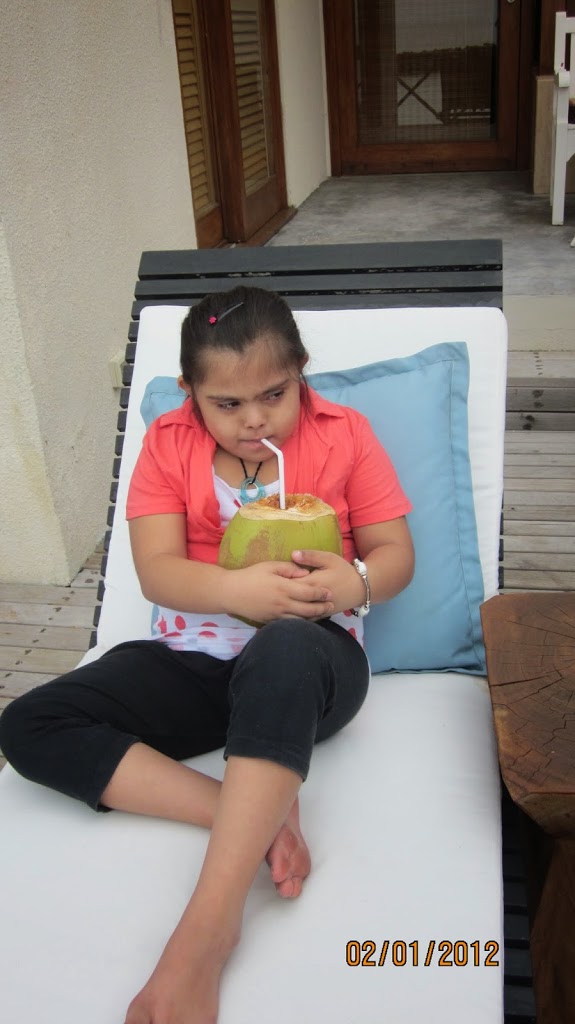 As my husband was working with hotels….We were all spoilt silly on our vacations. As the food was rich and wide spreads were always available , we had to be very careful. Kittu would be treated like a princess and she ensured she had all courses of the meal…starters, main course and a round of the dessert counter to finish the meal…so mostly instead of going to the restaurants we would order from in-room dining so the choice available would be limited….phew….Thank god for these options….
In case we didn't accompany her to the restaurant during a particular meal…she managed well on her own. She would take assistance from someone in the restaurant and manage alone confidently. I am glad she is self sufficient and is able to manage on her own…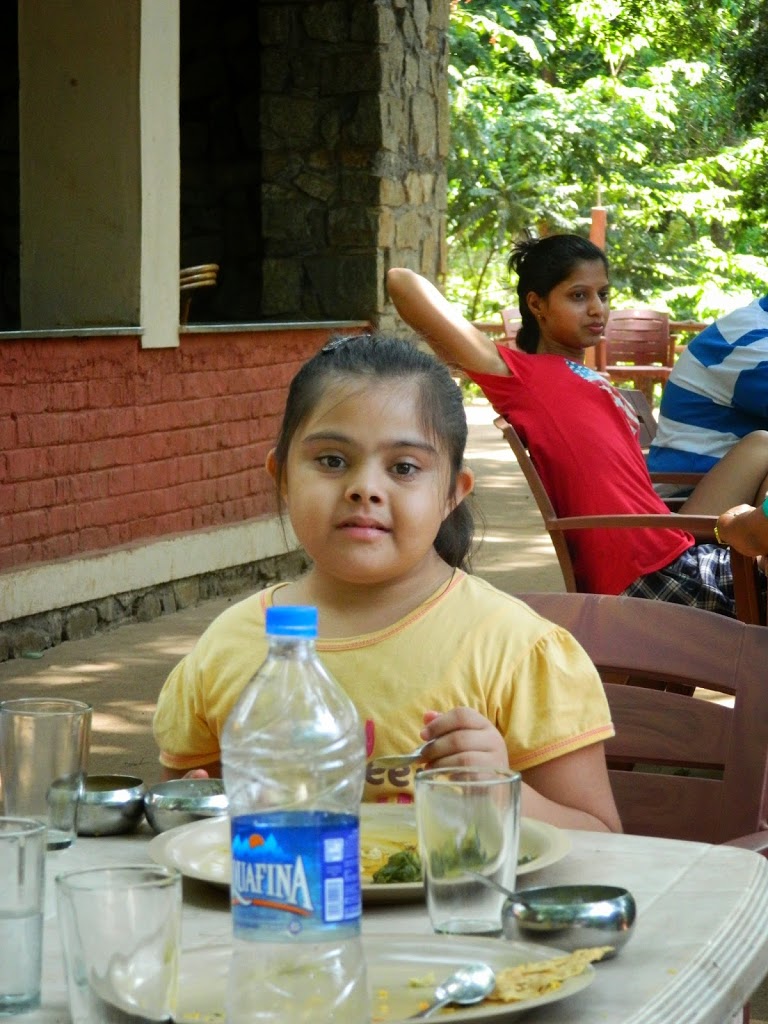 As for using this weakness of hers to our advantage…she would be bribed into getting something done in return for a good meal…maybe not the right way but it always works. And as for punishment…just take away her tiffin and she makes such a puppy face that you will hate yourself for punishing her…but it's alright to do so…
The picture below clearly shows us how Kittu enjoys her food…..specially PASTA…don't go by her messy mouth…kids have the right to have fun once in a while….right????