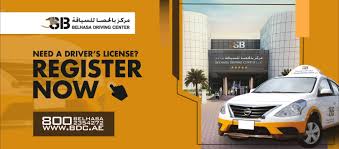 Once through with the assessment test I was attached to Sitara from Pakistan as my instructor. On the scheduled day and time I was at the driving centre. She lead me to the car and noted all the details on the attendance card. Each session is for 2 hours comprising of 4 classes of half an hour each. So I would have to attend classes only for 5 days to entitle me to give my RTA road test…..my my!!! soon my dream will come true….but as they say never count your eggs before they hatch…or better still….there's always a slip between the cup and the lip….She asked me to take out my RTA books…oops….I hadn't carried them…and on the first day itself I had to hear so much from my instructor for being irresponsible. ..I kept apologising. ..and she understood I genuinely meant it…by the way…It is mandatory to carry your learner permit and RTA books daily for the classes.They use them to guide you through and one has to keep referring to them no matter how much experience you have of driving…Its just never enough.
So she asked me to put on the ignition and showed me the features on the dashboard and basic rules to follow when you are in the driver's seat. All set and she asked me to drive the car around in the yard. Surprisingly I managed better than I thought. After an hour of driving she told me we would practice "parking" the car. Now that is what I dread as a driver. The amount I enjoy driving the car that much I dread parking. I never get it right. That was one of the main reasons I sold off my Zen in Mumbai and never thought of driving again. But that was a compulsory aspect of driving classes. With my heart beats gaining momentum and nervous demeanour I followed her instructions.  I was so shaken that no matter how simply she put it, I got it wrong each time….parallel parking….something which I know I will never do successfully and flawlessly….
The instructions were falling on deaf ears as what she said confused me thoroughly.  The constant shift from rear view mirror to centre mirror to side mirror had me thouroghly confused and exhausted… I told her that it's impossible for me to get through this test…and I wouldn't mind taking extra classes to sharpen the skills of four parking…parallel, angle, garage and hill…had never heard them before….That's not how it is in our India I thought….15 odd years of driving. ..down the drain…Two hours of continuous driving left me tired and hassled and I can't forget the pain in the arms I had for the next few days….Training for the day was over…Thank god!