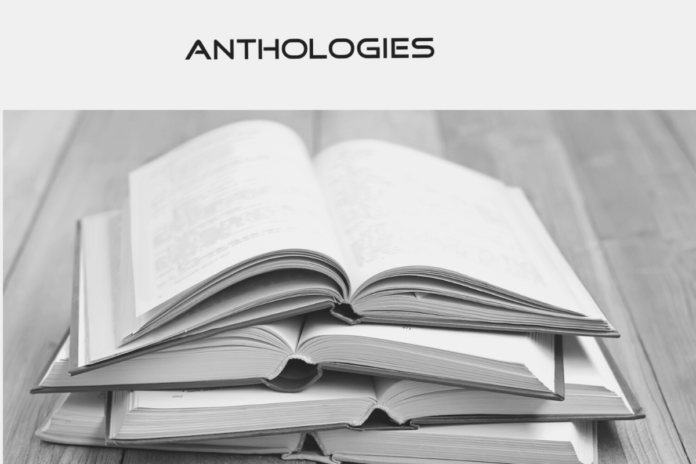 Anthologies add versatility to a collection of literary work. They collect work by many different authors and introduce us to authors we've never read before and eventually connect with authors of similar interests. We get different perspective to the same theme.
I have been fortunate to participate in anthologies with diverse themes that has helped me hone my writing skills and reach a larger audience. They have helped me to explore different genres.
"Mumbai Meri Jaan" an anthology edited by Mr, Somnath Sinha and under publication by The Impish Lass Publishing House is very close to my heart and I have contributed an article and a poetry in this about Mumbai. I thoroughly enjoyed the experience since it's about a city we lived in, for almost a decade. This anthology is a humble tribute to city's amazing history, culture, monuments and munificence through a diverse collection of poetic expressions, personal experiences ,joy and hope by a variety of gifted writers and poets. It was published on 29th June 2020.
"Love is my Religion " is an anthology that was conceptualized by Ms Meena Mishra and compiled by Ms Madhu Jaiswal on the occasion of Valentine's Day. It was published digitally by The Impish Lass Publishing House on 14th Feb 2020.
"A Kaleidoscope of Asia" is an anthology of poems , compiled and edited by Mr Manoj Krishnan , the founder of Asian Literary Society.  The book was pre-released during the 2nd ALS Lit Fest on 27th Feb 2020.
"ALS 2019, a Bilingual Anthology of Poems " is compiled and edited by Mr Manoj Krishnan and the book was pre-released during the 2nd ALS Lit Fest on 27th Feb 2020.
Monalisa Joshi , the creator of "Plethora Blogazine" brought together myriad poets to pen verses to bring alive the varied essence of Indian summers. The colorful anthology titled,   " Indian Summer in Verses"  is a modest attempt of 32 poets who have all captured the Nostalgic, most memorable and the bygone times of those summer days when the world was slow, time was magical, people connected from the hearts and life was quite simple.
Khatti Meethi Batiyan, conceptualized by Ms Meena Mishra of Impish Lass Publications and edited by Madhu Jaiswal, it is an anthology of Hindi poetry and prose. The writers have shared sweet and sour incidents, anecdotes and emotions through their words.
Kavyamanthan, conceptualized and edited by Sarita Nirjhara and Anshu Shrivastava Saxena of Kalamanthan, is an anthology of poems and prose by prolific writers. KalaManthan is a literary art platform that provides an opportunity to writers to showcase their thoughts in form of Poetry, Story and blogs.
Colour my World Green, an anthology by myriad environment enthusiasts , is a labor of love of the passionate editor Ms Neeti Chawla Parti who feels very strongly for the upkeep of the environment. Each writer/poet has contributed writeups which are very close to their hearts. The title of the anthology says it all. We are grateful to Ms Meena Mishra of The Impish Lass Publications for her contribution in publishing this anthology which was published on 1st Jan 2020
Lockdown Diaries 2, an anthology to drive away the lockdown blues in 2020 due to the pandemic was conceptualized and compiled by Ms. Neeti Chawla Parti. This was a New Year Gift by Ms. Meena Mishra, COO  of The Impish Lass Publicationsto all the contributing authors . The authors and poets shared their struggles, trials and tribulations and achievements during this difficult period. My article Myriad of Emotions has been published on Page 65.
Catharsis is a very intense anthology with poems, anecdotes and articles , edited by Steffi Bhateja and published by the Impish Lass Publications .It's an emotional journey of each writer who has experienced the purification of repressed emotions through a form of art and creativity. It was published on 1st Jan 2021.
The Third Eye conceptualized and edited by Sonal Kumat Jhajj and published by The Impish Lass Publications is a unique anthology that explores the gate that leads to the inner realms and spaces of higher consciousness. It's a state of enlightenment wherein one evokes images that have a deep spiritual significance. I have contributed two poems in this precious anthology.